Sat 22 Apr 2017
We enjoyed a charming concert on Friday afternoon with the Israeli Philharmonic Orchestra. The program included classical 'hits' by Bizet, Ravel, and Respighi and one piece for Chinese Pipa (traditional Chinese lute).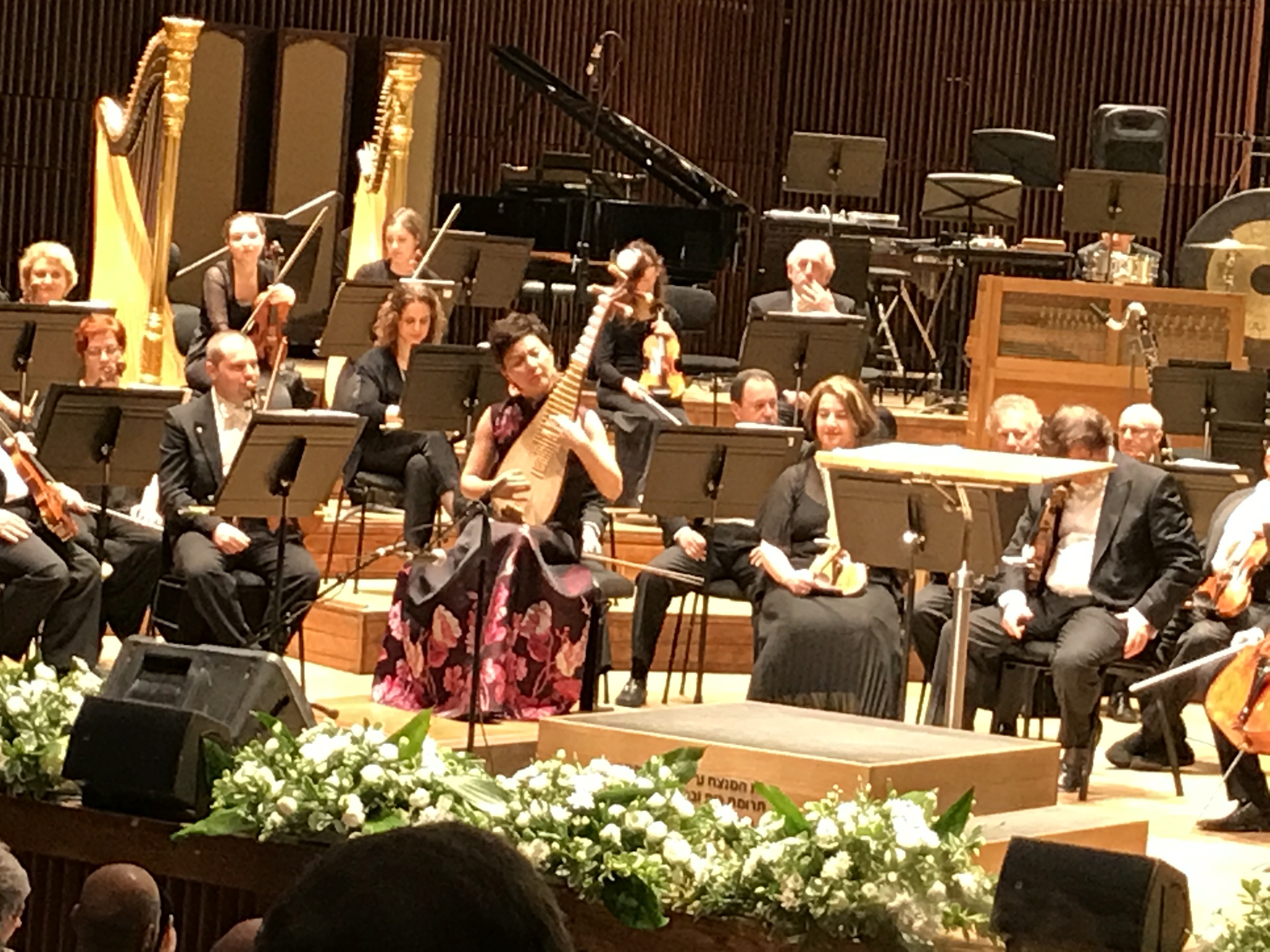 The solist was the Chinese master and teacher in Pipa Zhang Hongyan and the conductor was Yaron Gottfried.
'Zhang Hongyan graduated from the Central Conservatory (classes of Professors Zhang Shi Tsung, Sun Wei Tsi and Lin Shicheng) and attained her Master's degree. Zhang Hongyan is one of the finest pipa performers and teachers. Her rich repertoire includes works by many composers. Zhang Hongyan frequently performs at the world's most prestigious concert halls, among them Carnegie Hall and the Lincoln Center (New York), the Berliner Philharmoniker, the Goldener Saal of Vienna's Musikverein and the Kennedy Center (Washington). On numerous occasions she has given lectures at the Universities of Columbia, Hong Kong City, Wales and Harvard, the National Grand Theatre of China, the University of Beijing and the Communication University of China. The list of works she has published includes scientific research and articles, literary prose, academic aids, CDs and DVDs. The American Library of Congress and the American Folklife Center house her special anthology disc of the Chinese musical masterpiece Ambush on All Sides.'
source https://www.mariinsky.ru/en/company/orchestra/harps/zhang_hongyan/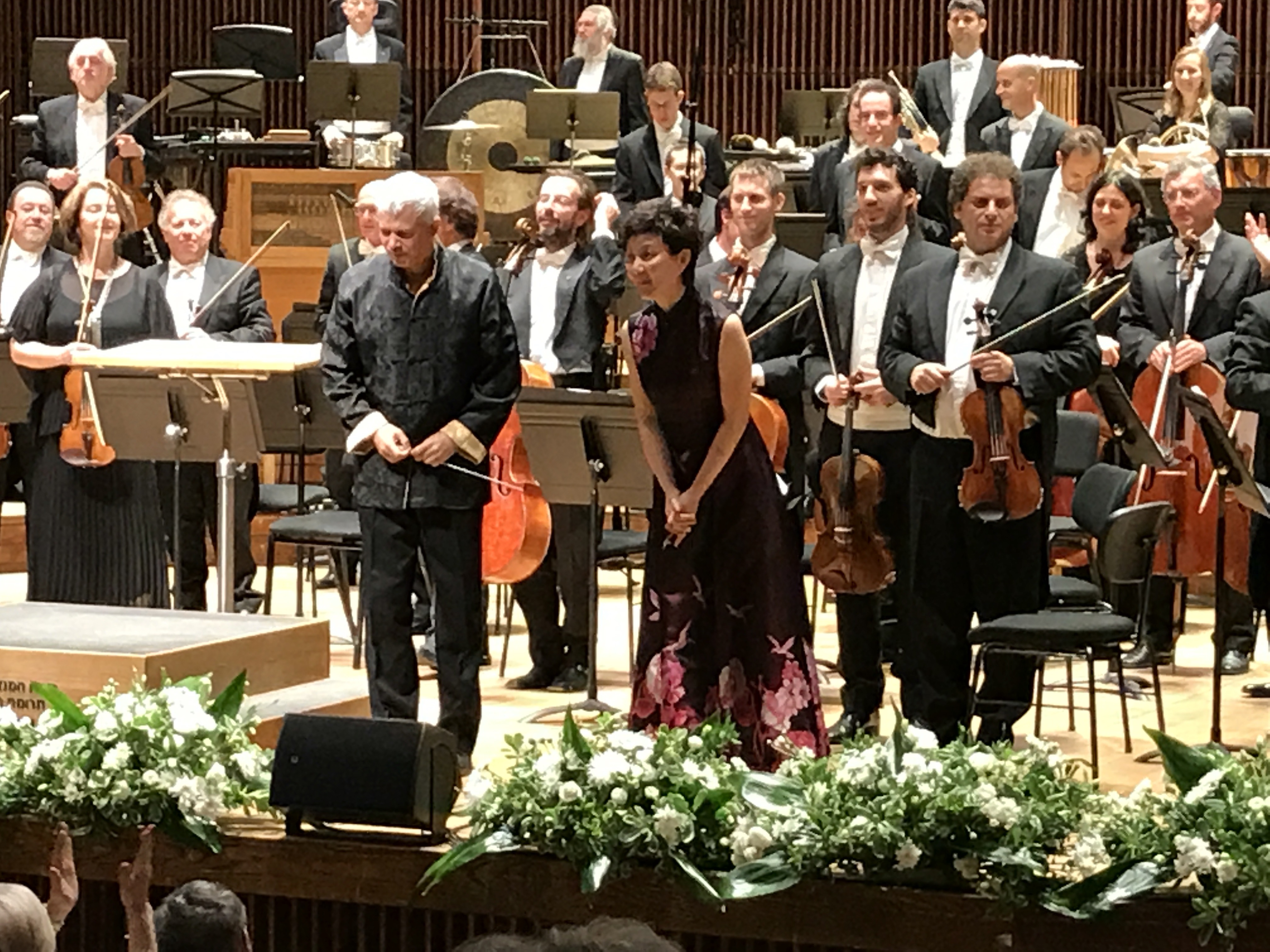 Yaron Gottfried is one of the most prominent musicians of his generation in Israel, a multidisciplinary artist who bridges classical,contemporary and jazz music. Gottfried held the position of Music Director and Principal Conductor of the Netanya Kibbutz Orchestra for 11 years between 2002-2013 with great success, presenting fresh innovative programs, packed halls, rave reviews and over 120 concerts in a season.
He graduated his studies at the Rubin Academy of Music in Jerusalem under Maestro Mendi Rodan. Gottfried's conducting repertoire spans from the renaissance period to contemporary music. Gottfried is a frequent guest at Israel Philharmonic Orchestra, In October 2016 He was invited to substitute for Maestro Zubin Mehta and conduct all eleven season opening concerts with major artists such as Yefim Bronfman, Khatia Buniatishvili , Prague philharmonic choir among others. In January 2015 he led the IPO replacing Maestro Valery Gergiev at short
notice with an Israeli premier of Shostakovich 4th Symphony; the concert received rave reviews from the critics.
Source http://yarongottfried.com/biography/
(video source https://www.youtube.com/watch?v=I4iSXOwrbzU)
This is how the Chinese Pipa sounds in the hands of Zhang HongYan. She is playing here with the China Philharmonic Orchestra in Beijing. Yaron Gottfried is conducting, the recording is from 2011.
(video source https://www.youtube.com/watch?v=bo6_Eh_tO24)
Yaron Gottfried in China again – this time at the piano playing jazz. This is the world premiere of his version of "Pictures at an exhibition – Remake" for Jazz trio and Ensemble after Mussorsgky, performed at the Forbidden City Concert Hall in Beijing